We Make Oral Surgery Painless
The surgical difference; the very best care.
Oral surgery isn't something you consider until you need it. When the need arises, consider Colorado West Oral & Maxillofacial Surgery. We are dedicated to making your experience, from initial evaluation through follow-up, as painless as possible. Our main location is in Grand Junction, CO, but in keeping with our objective to make the process easy for you, we see patients in Carbondale once a week.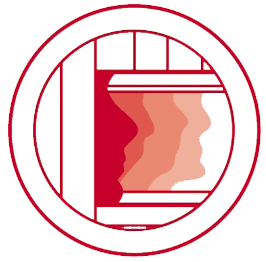 Full Scope of Procedures
Colorado West Oral & Maxillofacial Surgery provides a full complement of oral and maxillofacial surgeries in addition to diagnosis and treatment of facial pain and facial injuries. His expertise ranges from corrective jaw surgery to wisdom tooth removal to dental implants. Dr. Kelly and Dr. Cameron Reece' staff is trained in assisting him with surgeries and IV sedation. You're in good hands here.
Our Patients Are Talking About Us
"I had all of my third molars removed several years ago, and my brother had all of his removed just a few weeks ago. My family is consistently impressed with the service, care, and price of Dr. Kelly's office. You will be hard-pressed to find another surgeon who can do what he does at half the cost of most dental offices. I will always refer friends here."
– Burt W.
"Colorado West OMS made our family's situation so much better than I thought it was going to be. Surgery is expensive, especially when it has some complications. I appreciate how Dr. Kelly's practice has worked with us to make sure that it ended up being reasonable, while also ensuring that we got the care that was needed."
– Phoebe P.
"Never experienced such nice people in an office. Greatest experience it could have been for wisdom teeth removal. Such great staff and a very kind doctor!!"
– Hannah H.
"I have high anxiety about needles penetrating my skin, and when I told Dr. Kelly and his staff about this in our consult, they put me at ease by explaining to me that they would take care of me. They gave me an anti-anxiety pill for the morning of the procedure, and then when the time came, Dr. Kelly put the IV in himself and was very aware of my concern and was very reassuring. If I ever need another oral surgery, I will definitely go back to Dr. Kelly's office because they treated me as a human with feelings instead of just a patient number."
– Lori W.
Hours
Monday 8:00 AM – 4:30 PM
Tuesday 8:00 AM – 4:30 PM
Wednesday 8:00 AM – 4:30 PM
Thursday 8:00 AM – 4:30 PM
Friday 8:00 AM – 3:00 PM
Saturday Closed
Sunday Closed
Hours
Dr. Kelly and Dr. Reece see patients in Carbondale on the second and fourth Thursdays of each month. We work out of Verheul Family Dentistry. If this location is more convenient for you, please ask us about it when you schedule your appointment.